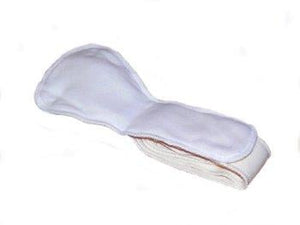 Baby Beehinds Petite All-in-II Insert

These inserts are designed for use in the BBH Petite All-in-II nappies.

If baby has only pee'd, you have the versatility to simply change the soaker pad, rather than the whole nappy. Replacing the soaker pad at change time will save you money, save space in the nappy bag and of course, provide baby with freshly cleaned fabric against the skin.

Simply remove the wet soaker pad and replace with a fresh one- it's just like a fresh clean nappy, but costs less!
---
We Also Recommend
---