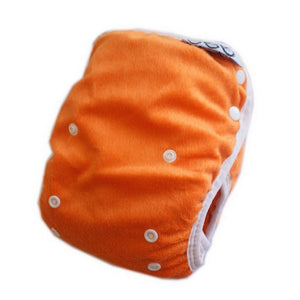 RAWr 360 Nappy Cover
Stretchy PUL and Minky PUL 360 OSFM Nappy Covers:

featuring 360 degree internal gusset for double poo-plosion protection!
---
Weight Range
One Size (Infant to Pre-schooler): approximately 5kg – 20kg (a little smaller if using as a cover over a fitted newborn nappy).

Mini:

 Newborn to 6-8 months old,
New to RAWr Nappies, a flexible and multifunctional side snap nappy cover which is easily used with any type of non-waterproofed nappy option including:
Prefolds, 

either folded or fastened with pins/nappy fasteners

the Soakmaster1000 night nappy as a great overnight outer layer
Any fitted nappy
Traditional flat nappies
360 Cover is designed to be used as an extremely simple cloth nappy solution – just fold the prefold (or flat or trifold) and place it inside the cover under the gusset.
Care
We recommend dry pailing (placing soiled nappies in a dry pail after rinsing, until washing) but advise against leaving a soiled night nappy longer than 2 days without rinsing or washing. A pail liner will help contain soiled-nappy smells.
Cold or warm machine wash. Hang or lay flat to dry. No bleaching, fabric softener or soaking required.
---
We Also Recommend
---